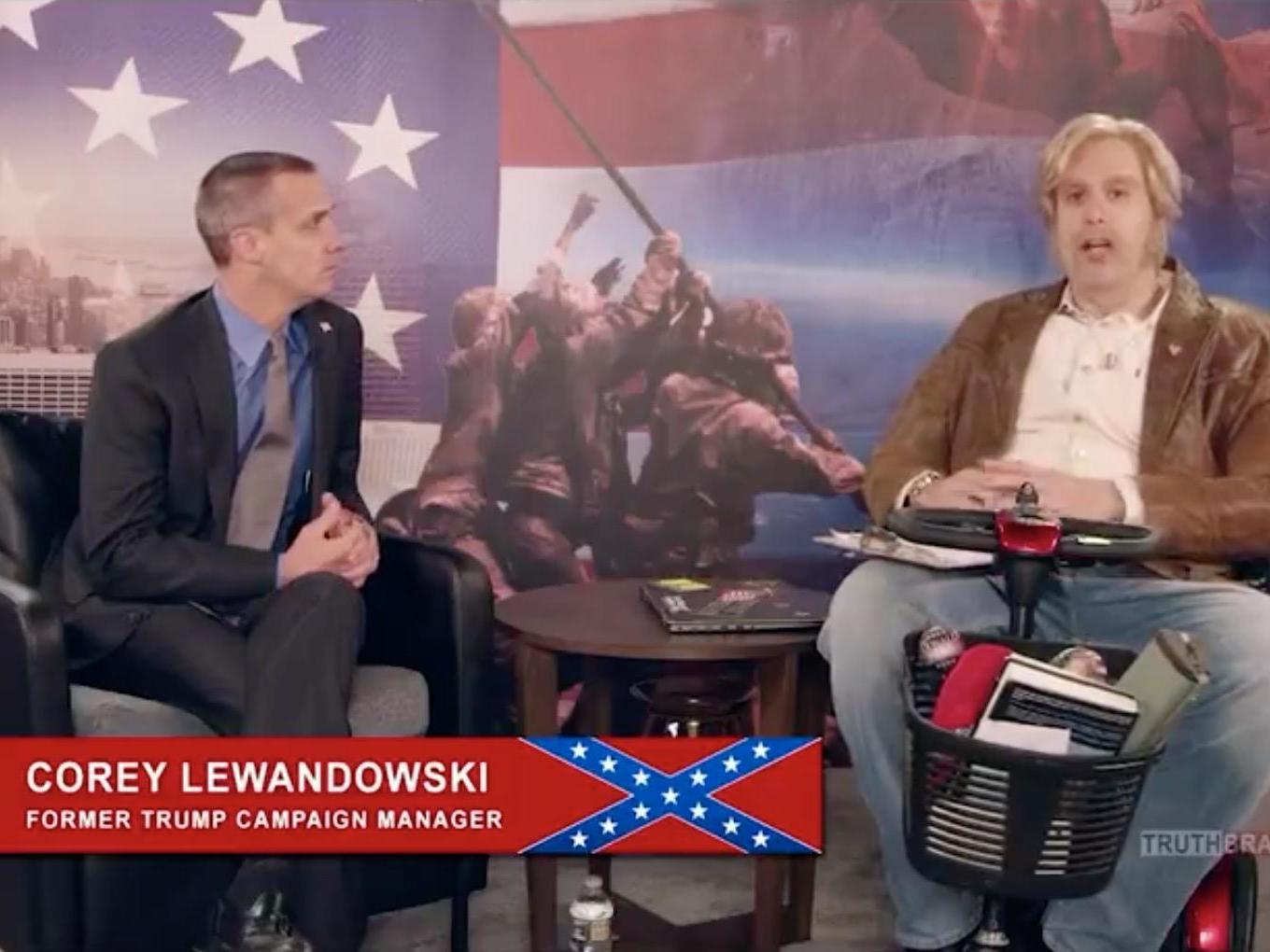 Showtime and Sacha Baron Cohen's Who is America? reaches its antepenultimate episode tonight, its main target being Donald Trump's former campaign manager Corey Lewandowski.
Posing as his far-right conspiracy theorist and "citizen journalist" character Billy Wayne Ruddick Jr., PhD, Baron Cohen brings up Charlottesville and adds insult to injury after Trump's infamous "both sides" comment.
"Why should the president pick a side between anti-fascists and fascists; he's the president of all people?" Ruddick Jr., asks Lewandowski in a trailer for the episode, to which he noncommittally muses: "There is a place and a time to disagree with people everywhere, okay. You don't have to agree with people. You have to respect them [though], you can't be attacking them."
​Lewandowski, who was muscled out of the campaign manager job in June 2016 by Paul Manafort (who is currently on trial for tax evasion, bank fraud, money laundering and more), famously responded on-air to a news anchor brings up the case of a 10-year-old immigrant girl with Down syndrome who had been forcibly taken from her mother and put in a cage a under the Trump administration's family separation policy by saying: "Womp womp."
We don't know who else will feature in tonight's episode – possibly Sarah Palin, who admitted to having been duped by Baron Cohen, though according to a Showtime boss "there are several people who have thrown themselves in front of buses that may not be heading their way" (their interviews simply didn't make the cut).
Watch along with us with our live blog below (please allow a moment for it to load):
Live Updates
Follow Independent TV, Film and Arts on Twitter.