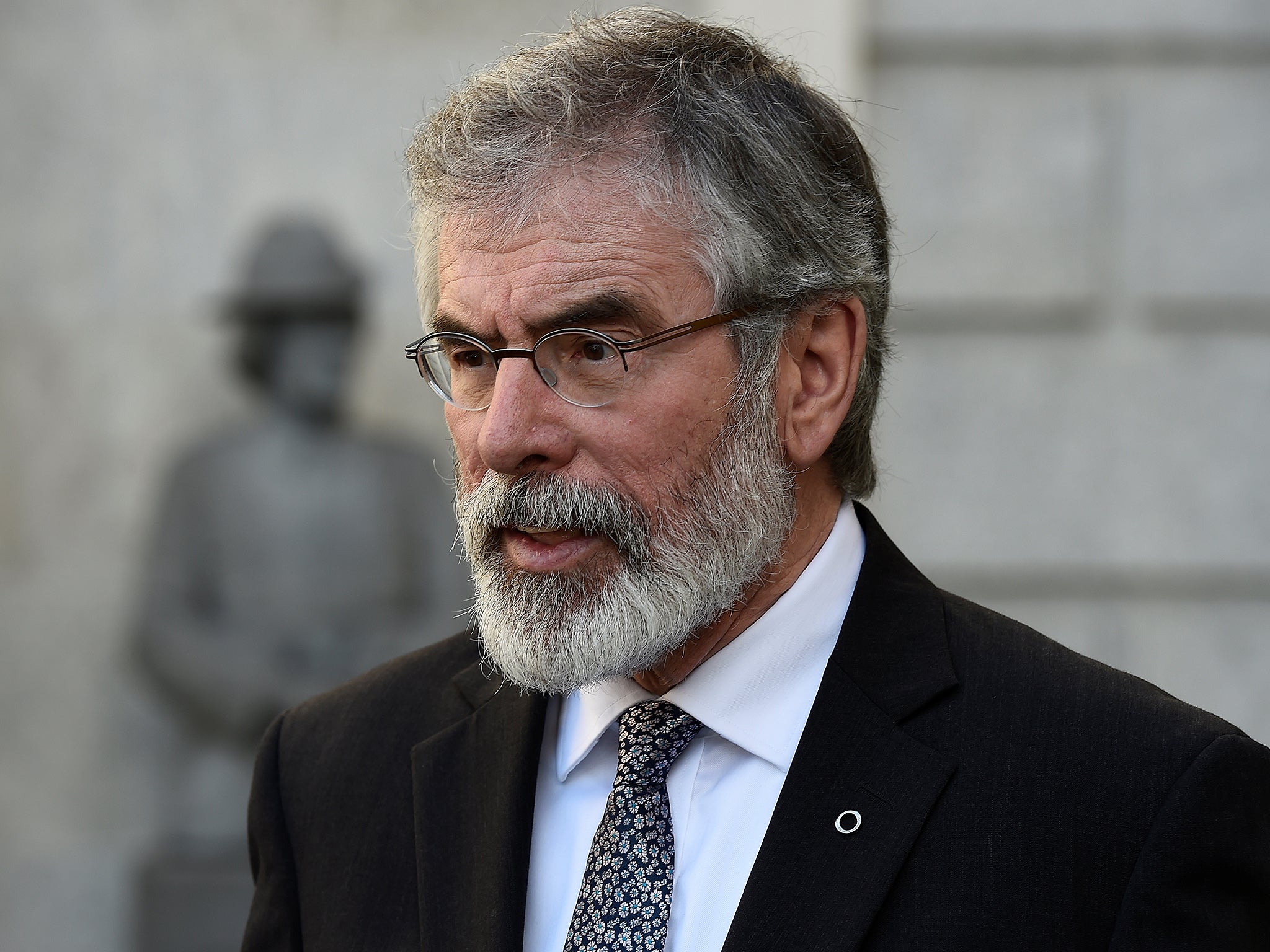 An explosive device was thrown at the home of Gerry Adams, the former Sinn Fein leader, the republican party has said.
The group condemned the "reprehensible and cowardly" attack in Belfast on Friday night, which targeted the homes of both Mr Adams and Bobby Storey, its northern chairman.
Mr Adams said no-one was injured. He tweeted: "All well here. No one hurt. Thanks 4 all the texts & phone calls. "Thanks 2 all the great neighbours, the Neighbourhood Watch & Sinn Fein reps who were here very quickly.''
Gerry Kelly, Sinn Fein's policing and justice spokesman, said: "Grandchildren were in the driveway of Adams' home minutes before the attack.''
Alliance Party leader Naomi Long MLA said it seemed "some people are determined to drag us back into violence at whatever cost''. She tweeted: "We need to stand together against all violence. No exceptions. No excuses.'' 
The Police Service of Northern Ireland said officers were "dealing with two incidents at two separate addresses in west Belfast".
It follows days of violence elsewhere in Northern Ireland.
On Thursday night more than 70 pipe bombs were thrown in Derry, also known as Londonderry, with two of the devices aimed at police officers.
Children were among those rioting in the city on Thursday night. The week of disorder was sparked after the city hosted its first Protestant Twelfth parade in five years.
In Belfast, a loyalist militia threatened "serious disorder" earlier this week and a viable pipe bomb was found in the city's east, while a bus was also burned.
Police officers cleared a number of bonfires intended to have been burned on the anniversary of the Battle of the Boyne.
Additional reporting by PA