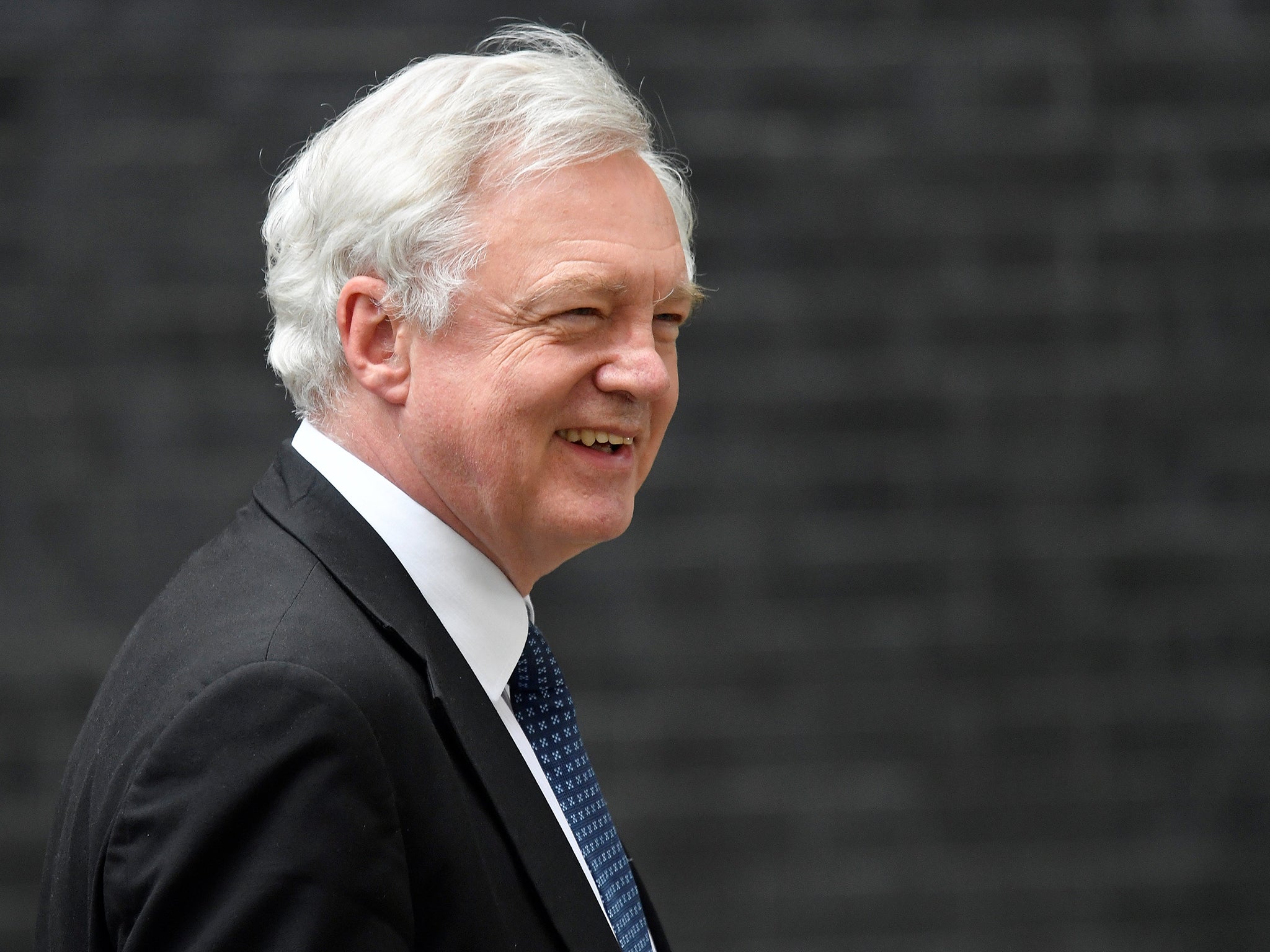 The joke about David Davis was that he'd threatened to resign more often than he'd met Michel Barnier, the EU's chief negotiator.
Now they'll be no more awkward press conferences to endure, and nor will Mr Davis have to suffer any further humiliation as a result of No 10 doing his job for him.
One day we will know if he was treated shabbily and have a better idea if he wasn't up to the job, or whether he was a victim of the prime minister's decision to take personal control of the negotiations and poach his senior civil servant Olly Robbins last September.
The Chequers "deal" was a convenient point for him to go. Maybe it's for the best.
Will anyone else follow him, aside from his hard line junior minister Steve Baker, an over excitable man who makes Nigel Farage look like President Macron, and Suella Braverman?
Will there be a domino effect with Boris Johnson taking his cue from Davis? The suspicion must be that he won't and for one good reason.
As Michael Gove, a plausible Davis replacement says, it's not realistic to go for hard Brexit or to get rid of Theresa May.
Boris knows that he's lagging behind as a leadership contender now, for a start.
There might well be a stalking horse or symbolic challenge, but it wouldn't work because the votes aren't there to topple her, probably.
There'd be a lot of Tory bloodletting which would make them look self-indulgent, divided and unfit to govern and thus risking a government meltdown and letting Corbyn in, the ultimate catastrophe – a softish Brexit, plus socialism
Second there is no parliamentary majority for hard Brexit. Simple as that – the May plan is as good as it gets.
Third, a so-called hard Brexit is not practically possible because preparations for life outside the single market and customs union simply hasn't been done and it is just too late in reality.
If May does suffer more resignations she can go for broke and "do a Corbyn".
When most of his shadow government resigned he just appointed new people to replace them.
The uncomfortable and brutal truth is that the likes of Davis, Fox and Leadsome have been disappointing ministers, and the government would be stronger without them.
She could bring back Amber Rudd or Damian Green who will work hard to make the May plan work, or give it to Gove.
Theresa May has lots of options and little to lose by facing down the mad boys and girls of Brexit in her own ranks. This might be her finest hour, though it's not saying much.
Heaven knows what they'll make of it in Brussels, Berlin and Paris – a bit like Harry Maguire quitting the England squad?
Except David Davis ain't no Harry Maguire. Nice man but he'll not be missed.