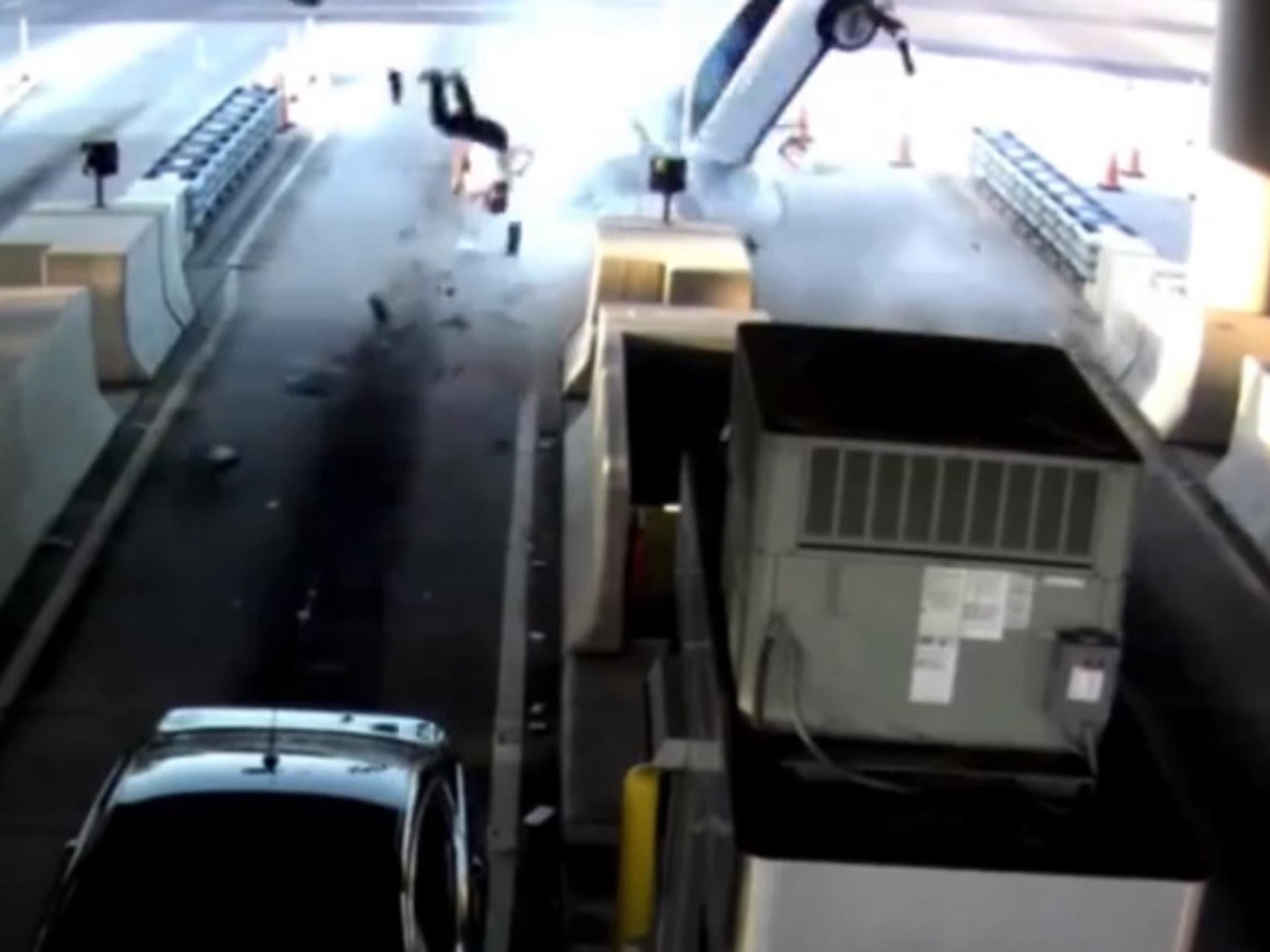 A man was thrown through a car window after it crashed into a concrete barrier at a concrete toll booth. 
CCTV caught the moment that the white vehicle approaches the booth on the Florida Turnpike without slowing down at all. 
As it smashes into the concrete barrier, the man flies through the windscreen and lands near one of the booths, where he lies motionless. Smoke then starts emitting from the car.      
The driver, Steven Dos Santos, 23, and his five passengers were treated and discharged by a near-by hospital, Fox News reported. 
The Florida Department of Highway Safety and Motor Vehicles later posted the video on Facebook as an example of the importance of not driving while tired or drowsy.
It suggested drivers who feel fatigued should pull over somewhere safe to rest.