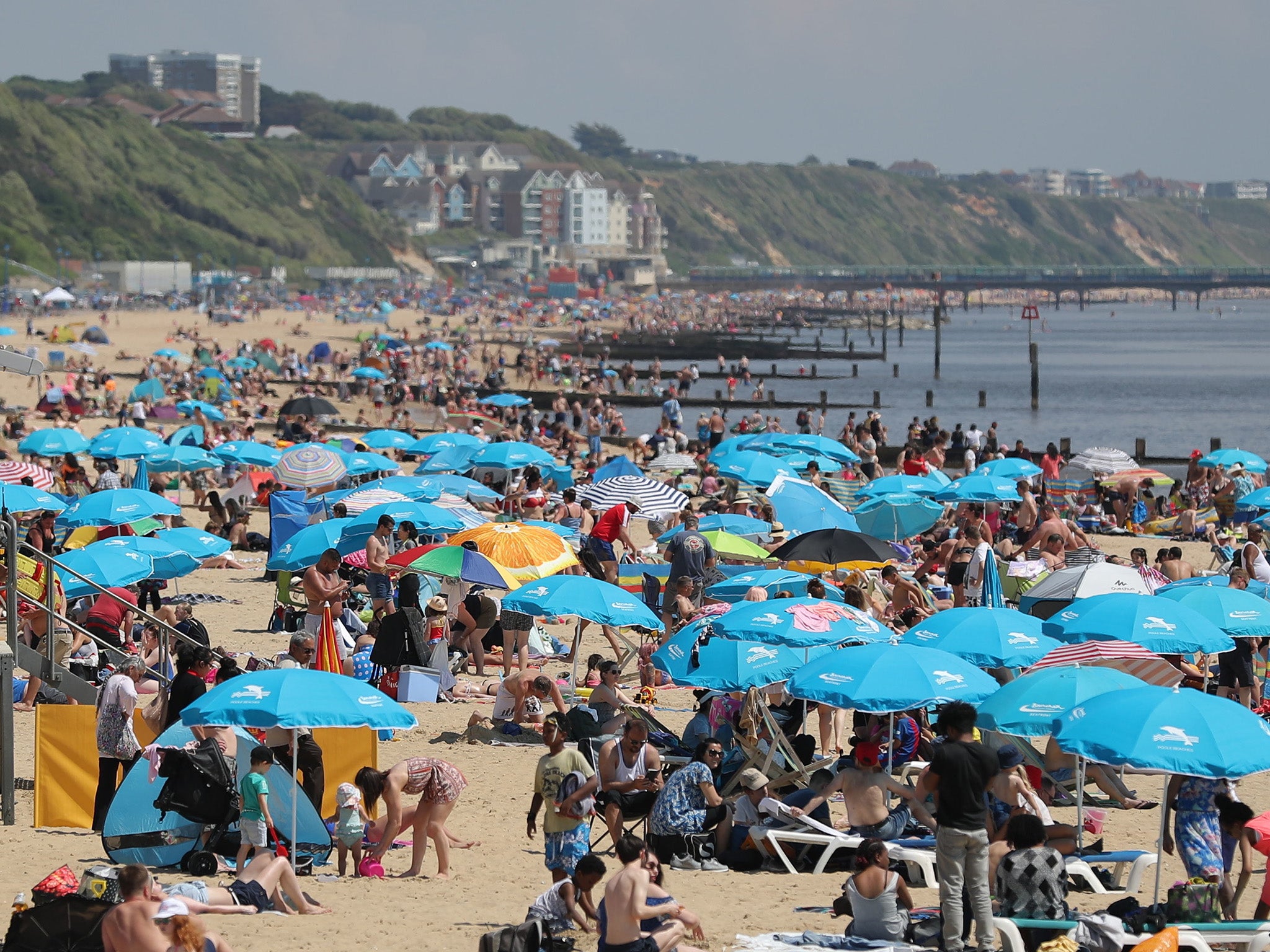 Britain is likely to enjoy a hotter and drier summer than average following the warmest May on record, according to forecasters.
The good weather is set to continue through June, July and August due to an increased chance of high pressure patterns across the UK.
However the Met Office has warned this does not mean a three-month heatwave or scorching temperatures well above 30C.
"The greatest likelihood is it will be above average, but both of the last two years, and three out of the last five, have been warmer than average," said Met Office spokesman Graham Madge.
"We could see spells of hot weather but also cooler weather too."
Asked about predictions this could be the hottest summer in the last 12 years, Mr Madge said: "I don't want to say that it is unrealistic but what we know is that the average temperature in June is 13 degrees Celsius and the greater likelihood is that it will be above that."
A run of warm nights could also boost the average without the UK seeing record-breaking temperatures, he added.
Jeff Knight, manager of modelling of climate variability at the Met Office, said: "Our long term outlook for the summer suggests a greater chance that temperatures will be above average, than below average.
"Our outlook certainly doesn't imply a 3-month heatwave. As always with our climate there are likely to be large day-to-day and week-to-week variations over the period."
Below-average temperatures are still a "realistic possibility", he added.
The forecast for next week includes rain and strong wind, particularly in the northwest, with a return to dryer weather towards the end of June.
In early July "there is a possibility of some very warm or even hot spells, most likely in the south", according to the Met Office.
The three-month outlook, which is designed for contingency planners in organisations like the NHS, states: "The probability that the UK-average temperature for June-July-August will fall into the coldest of our five categories is around five per cent and the probability that it will fall into the warmest of our five categories is 40 per cent."
The average summer temperature for the UK was 14.7C in 2017 and 14.9C in 2016, compared to the long-term summer average of 14.4C.
Last month was the warmest and sunniest on record, with an average daytime maximum temperature of 17C and a total of 245.3 hours of sunshine across the country.